Earlestown Levelling Up Fund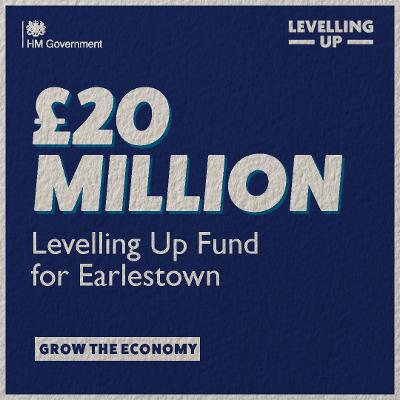 St Helens Borough Council has been awarded £20million from the Levelling Up Fund for its Earlestown regeneration plans.
This £20m package bid will deliver three bold and transformative interventions within Earlestown's town centre, in line with the ambitious vision of St Helens Council and its partner the English Cities Fund (ECF) articulated within the Earlestown Masterplan Development Framework (MDF).
Investment will revitalise Earlestown's historic market square and surrounding public realm; reimagine its Grade-II listed derelict Town Hall as a community and workspace hub; and improve safety and amenity at its rail station.
Supported by secured match funding, these complementary projects will drive substantial regeneration and reinvigorate Earlestown as a place in which to live, work and invest.
The funding will support three key projects in Earlestown town centre which are:
Earlestown Masterplan Development Framework
Earlestown Town Hall restoration
Earlestown Rail Station improvements
You can read our bid document and brochure by clicking on the links below.
More details on how the funding will be spent are coming soon. . You can read more about the allocation in a news article here: £20million boost for Earlestown regeneration - St Helens Borough Council