Customer Services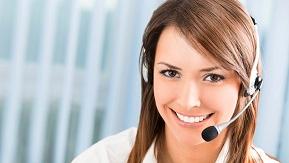 Our customer services team is the first point of contact for the council and we are committed to providing high quality, accessible, services to meet the needs and expectations of our customers.
You can make an enquiry or report a problem using our self-service options:
You can also contact us through our social media:
www.facebook.com/STHContactCentre
www.twitter.com/STH_Customer
Our teams
General enquiries
Our team are available at our Contact Centre reception from Monday to Friday 10.00am till 2.00pm and our phonelines are open 8am to 6pm weekdays. Our telephone service is also available on Saturdays between 10.00am to 2.00pm.
Telephone - 01744 676789
We are available from Monday to Friday 8.00am - 6.00pm and Saturday from 10.00am to 2.00pm.
Council Tax and Benefits
Before you call check out our Council Tax and Benefits self-service pages!
If you can't find what you are looking for or need more advice, you can contact our teams directly by telephone - please be aware our lines do get busy!
Housing Benefit
Telephone - 01744 676666
We are available from Monday to Friday 8.45am - 5.15pm (except Wednesdays when the lines open at 10am and on a Friday when the lines close at 5pm).
Council Tax
Telephone - 01744 675255
We are available from Monday to Friday 8.45am - 5.15pm (except Wednesdays when the lines open at 10.00am and on a Friday when the lines close at 5.00pm).
Appointments are available with our Revenues & Benefits staff - please telephone either the Council Tax or Housing Benefit line for more information.
Social care
If you need to report a concern or request a service you can call our Contact Cares team on 01744 676767.
For more information and advice, please visit our social care section of the website.
Our Customer Promise
We will:
Be polite, courteous and honest.
Treat each person as an individual.
Work to identify and meet the different needs of customers to promote equality of access.
Seek your feedback and act on it where we can.
Respond positively to your comments or complaints.
Respect your confidentiality.
Provide clear information about our services in appropriate formats.
Provide an interpreter if required.
Resolve your enquiry at first contact where we can, or direct you to the right place if we can't.
Provide you with an explanation if we can't meet your request or enquiry.
Monitor our performance and tell you how we are doing.
Train and support our staff to provide a first class service.
Our Standards
All front line staff in council reception and access points will be in uniform.
All staff will wear a name badge.
We will give our name and service area when answering your calls.
Where the use of voicemail is permitted, we will respond to messages by the close of the following working day.
We will acknowledge e-mail enquiries to the Contact Centre within one working day.
We will try and respond to written correspondence (including e-mails) within 10 working days, unless there is an alternative statutory timescale.
We will write in plain English and not use jargon.
What we expect from customers
We will not tolerate aggressive or abusive behaviour or language towards council officers and will terminate phone calls or interviews where this is displayed.
How did we do?
If you contacted us about a service, we are interested to know about your customer experience. If you could take a few moments to complete the questionnaire and we will use this information to improve our services for the future.